Inicia-se a primeira série de posts do
Hm Rock Reviews #Power Metal
. Iremos dar a breve história e mostrar algumas músicas e albúns que indicamos a vocês.
A primeira Banda que iremos falar é o
Rhapsody of Fire
.
Rhapsody of Fire é uma banda italiana de symphonic power metal criada em 1993, inicialmente chamava-se Thundercross, em 1995 foi rebatizada com o nome Rhapsody e em 14 de Julho de 2006 mudou seu nome para Rhapsody of Fire devido a problemas de direitos autorais e marca registrada.
As músicas de Rhapsody of Fire versam sobre a idade média, proclamando valores como o Heroísmo, a honra e a batalha sem fim protagonizada pelo bem contra o mal. Os seus álbuns contam histórias fantásticas de feiticeiros, dragões e cavaleiros, elfos, a essência e o poder da magia, entre outros elementos do universo fantástico. Conta com personagens como Khaas, Tarish- o Rei Élfico, a princesa Lothen ( Christina Lee, a filha de Christopher Lee, narra as linhas desta princesa), entre outras. O imaginário da fantasia é a inspiração dos Rhapsody Of fire; ao ouvi-los, passam a ser a nossa inspiração, pois com a sua música melodiosa podemos encarnar no cavaleiro Herói e derrotar o mal, na Enchanted Land!
Músicas Recomendadas:
Emerald Sword
Holy Thunderforce
Dawn of Victory
Albúns Recomendados:
Dawn of Victory
Symphony of Enchanted Lands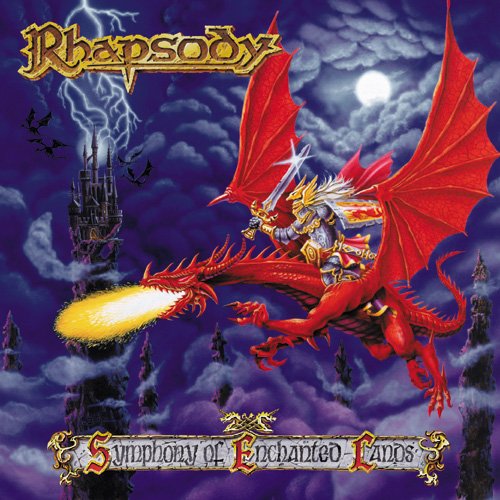 Symphony of Enchanted Lands II: The Dark Secret
Aqui terminamos esse início da série
Vertentes do Rock #Power Metal
. Espero que tenham gostado!
Postagens Relacionadas